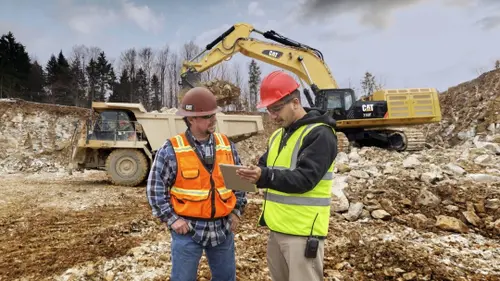 5 Construction Equipment Telematics Trends to Watch in 2021
Four years ago, I wrote an article entitled 5 Predictions for the Future of Telematics in which I tried to think about how telematics technology would evolve and impact equipment management in the construction industry. In broad strokes, my thesis at the time was centered around there being major improvements in (i) data acquisition (more data from more assets), (ii) data accessibility (data available real time from within a web application or through a mobile app), and (iii) data presentation and interpretation (information presented in a way that's easier to understand and take action on).
So did these predictions come true?
Looking back, it's amazing to see how much progress the industry has made. Here's a list of some of the more noteworthy shifts that have taken place:
First, almost every Caterpillar and John Deere machine rolling off the factory assembly line now comes equipped with telematics hardware that is connected to fleet management software upon delivery to a customer by a dealer.
In addition to new machines, the OEMs have all launched "connectivity" campaigns to install telematics boxes on used equipment as well. So even if you buy a high hour piece of used equipment off Machinery Trader or at a Ritchie Bros auction, you can still get that iron connected.
Mobile apps like Cat Inspect now enable equipment operators to gather critical information about machine condition and health that is then ingested into fleet management platforms like my.cat.com and VisionLink.
Mixed fleet support and broader asset support has improved tremendously. Regardless of manufacturer, you're now able to connect everything from prime pieces of equipment (i.e., your dozers, excavators, backhoes, etc) to other vehicles like pickup trucks.
Traditionally desktop-based fleet management applications have all launched either mobile web interfaces and/or companion mobile apps. For example, Caterpillar launched the Cat App in 2018 to serve as a companion to both my.cat.com as well as VisionLink. These mobile experiences make it easier to get insights on the go and stay proactive about fleet issues through features such as push notifications and alerts.
The quality of fleet management software has improved. Before, applications were built around simply rendering the data. Over the past few years however, the software interfaces have gone through a "consumerization" process where a lot of thought and effort has been invested into thinking about user personas and making it more efficient to tackle specific use cases.
Last but not least, we've also seen the rise of telematics-enabled preventative maintenance. Instead of having to manually stay on top of which machines were due for service, software is now able to track the hours on a machine and proactively notify equipment managers when there is an upcoming interval.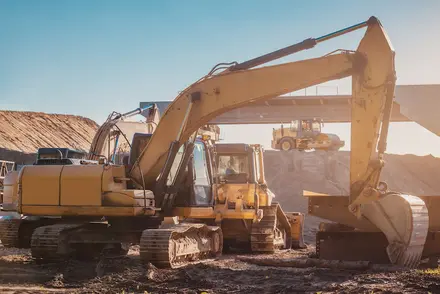 What are we going to see in 2021?
While it's exciting to reflect on how far the industry has come, there's still a lot more work to be done and the innovation pipeline remains strong. Below are five specific themes and trends that should continue to develop throughout 2021 in the construction telematics space.
1. One stop shop
Interoperability and data portability will continue to be unlocked as solution providers in the industry continue to shift away from a walled garden approach to more of a customer-centric model. Customers want to be able aggregate all their telematics data across their mixed fleets in one spot and data standards delivered by organizations such as the AEMP are making this possible. For example, Tenna (a leading mixed fleet telematics and equipment management platform) is capable of ingesting data from any platform through APIs.
2. Growth in adoption by smaller fleet owners
One of the biggest challenges for the adoption of telematics by smaller fleets has been the fact that tracking machines is not much of a problem if you only have 5-10 pieces of equipment. It was much harder to get a return on investment and many small fleet owners decided to take a wait and see approach. In 2021 however, we now live in a world where everything we own is connected. From the car you drive to the 20 different smart devices you have around the house, connectivity is ubiquitous and people are more accustomed to checking their phone to see what's going on with their devices and assets. While a small fleet owner might always know where their Cat 320 excavator is located, they'll still want to be able to remotely view key pieces of data such as fuel levels, fault codes, and upcoming required maintenance. In many respects, connectivity is becoming another feature of the machines.
3. Tracking smaller attachments and tools
The industry has grown to be pretty sophisticated about tracking large machines but on a given jobsite there can also be hundreds of smaller assets such as attachments and tools. These smaller items are notoriously difficult to keep track of and are also prone to theft. While full blown telematics hardware is not an appropriate solution for these items (since they often do not have a power source), telematics providers have come up with clever solutions utilizing technologies such as bluetooth and QR codes to make it possible for the "boots on the ground" to keep track of these assets using their mobile phones. Take for example the Cat PL161 which is an attachment locator that communicates to fleet management platforms through the Cat App.
4. Operations and operator coaching
One of the most underutilized elements of telematics today is being able to use the data as a feedback loop for operations. In 2021, we will see an increasing focus on telematics being used to improve jobsite productivity by both identifying assets that are spending too much time idling (burning fuel and not working) as well as using data to determine which operators are not operating the machines most effectively (and might require additional training).
5. Data unlocking services
Last but not least, there is an increasing interest in using machine history and telematics data for the purposes of appropriately partnering with other entities and services. For example, many equipment dealers are selling enhanced customer service agreements where they bear more of the risk of machine downtime. In order to accomplish this, the dealer needs unfettered access to telematics data so that they can be proactive and stay on top of maintenance to avoid any surprise failures. Additionally, insurers are becoming interested in using telematics to price risk and determine what premium to charge contractors on both an asset level as well as a company level (e.g., likelihood of there being a loss based on how well equipment in the fleet is operated and maintained).
How is telematics impacting your company?
Our team at Boom & Bucket would love to chat with you and understand how the growth of telematics is impacting your fleet operations and business. Please reach out to our team at support@boomandbucket.com. We're always excited to talk shop with folks from the construction industry.