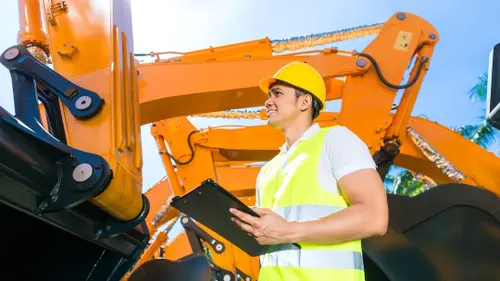 America's Heavy Equipment Technician Shortage
Heavy equipment technicians play a vital role in ensuring that construction jobsites remain safe and stay on schedule. From performing proactive maintenance, to emergency repairs to full overhauls of critical systems, techs keep yellow iron moving and productive.
According to the Associated Equipment Dealers (AED) organization, there will be a need to train and hire 73,500 heavy equipment technicians over the next five years. Not filling these roles could have a major impact on the construction industry as fewer techs ultimately translates to more equipment downtime and higher costs. Furthermore, a shortage of techs would also have a major impact on the $300B used heavy equipment industry as techs play a key role in inspecting, maintaining and repairing assets prior to resale.
How exactly did we get here?
Before thinking about how to solve the tech shortage, it's important to understand how we got here. In their 2020 report entitled "The Equipment Industry Technician Shortage: Causes, Impacts and Policy Recommendations" the AED summarized the problem as a result of the following:
Shifting skills
Technicians now require more extensive computer skills to leverage the latest technology in completing their work efficiently.
Low social perceptions and visibility of technical jobs
Less than 30% of Americans would encourage their children to pursue a technician career.
Social momentum towards 4 year degrees
Between 2000 and 2017, the U.S. Department of Education reported that the percentage of high school graduates enrolling in four year degrees increased by 3.4% to 66.7%.
Baby Boomers retiring
Despite the average retirement age rising to 66 years old, the volume of retirements in the decade to come will create a wave of vacancies and a major loss of hands-on experience and knowledge.
Misalignment of labor market needs and school system
Employers of heavy equipment technicians when surveyed reported general dissatisfaction with the training and job readiness being provided by high schools, community colleges, trade organizations and private technical colleges. High schools have received particularly low ratings reinforcing that not enough has been done to provide technical education to young adults.
How do we fix it?
Addressing the heavy equipment tech labor shortage ultimately boils down to increasing visibility and building tighter partnerships between employers and education providers. Some ideas that are showing early signs of success include:
Increasing visibility early
Local employers need to partner with high schools to introduce young adults to career paths and provide guidance on the best way to break into the industry. Examples of this include, attending career days, giving guest talks and sponsoring events.
Accreditation programs sponsored by trade groups
In order to better align the needs of tech employers with the skills of graduates from community and technical colleges, there needs to be standards of excellence and partnership in developing the coursework. Sponsoring the creation of an accreditation program and enabling institutions to meet the necessary standards, ensures that employers have a pipeline of highly qualified job applicants.
Apprenticeships
Even with accreditation programs in place there is no substitute for on the job training where experienced technicians work hand in hand with the next generation. This requires funding of course but employers and local governments should view this as an investment in the future.
Upping the 'coolness' factor
With the next generation of techs being digital natives who spend their spare time on Facebook, Instagram and Snapchat, work needs to be done to put the career on a pedestal and champion it. Caterpillar recently launched the 2021 edition of their popular web series Cat Trials with an emphasis on the heavy equipment technician job.
In summary
With the U.S. government preparing to spend hundreds of billions of dollars on infrastructure via the American Jobs Plan, the heavy equipment industry needs to move faster and be more proactive about solving this labor shortage. Failing to close the gap would have direct consequences on the construction industry and negatively impact both safety and productivity.
‍