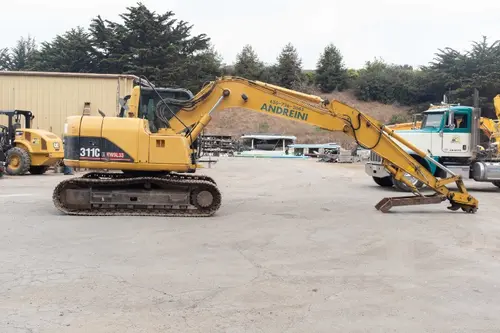 Andreini Bros Sell Cat 311C with Boom & Bucket
About Andreini Bros
Andreini Bros is a grading and paving contractor based in Half Moon Bay, California. Led by Mario Andreini, the company specializes in a number of different services including grading, paving, underground utilities, drilling, crushing, screening, grinding wood, weed abatement and trucking (e.g., ten wheelers, super dumps, end dumps, highsides & transport). Andreini Bros serves both residential and commercial sectors.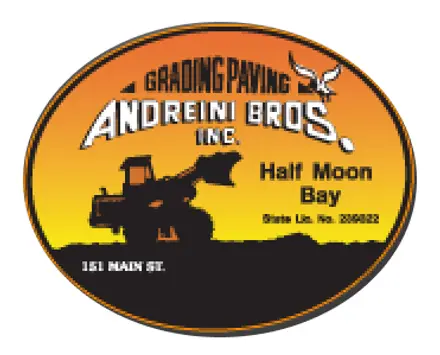 Fleet Composition
In order to get the job done at the high quality bar that Andreini Bros is known to offer, the company maintains a diverse fleet of heavy equipment including:
Dozers from a D3 to D8

Excavators ranging from 12,000 lbs to 64,000 lbs

A long reach excavator with a 52' reach

Backhoes

Compactors (Sheepsfoot and Smooth Drum)

Skip Loaders

Rubber Tire & Track Loaders

Multi Terrain Loaders

Scrapers

Motor Graders
Working with Boom & Bucket
In September 2021, Andreini Bros was thinking through its year end equipment disposition strategy as part of their standard fleet management program. They had an older 2002 Cat 311C excavator that they were thinking about selling but didn't want to roll the dice on resale value by sending it to an auction. Instead, the team at Andreini decided that it made sense to work with Boom & Bucket and focus on directly marketing their excavator to buyers using best in class digital marketing.
First, a comprehensive mechanical inspection was conducted to determine if there were any maintenance issues that needed to be outlined for prospective buyers. It turned out that there was a bit of surface rust in certain spots but nothing that couldn't be rectified with some maintenance work. Next, photos and videos were taken of the 311C to showcase its functionality. Last, a digital listing was created for the machine and syndicated across multiple different online channels to attract buyers. Within 3 weeks, the Cat 311C was sold and Andreini Bros got 20% more money than if they had sent it to auction.
Need help selling your used equipment?
If you're looking for assistance selling a piece of used heavy equipment, please reach out to our team at Boom & Bucket. We'll be more than happy to assist you in understanding what your equipment is worth and how to get the most resale value for it on the used equipment market.