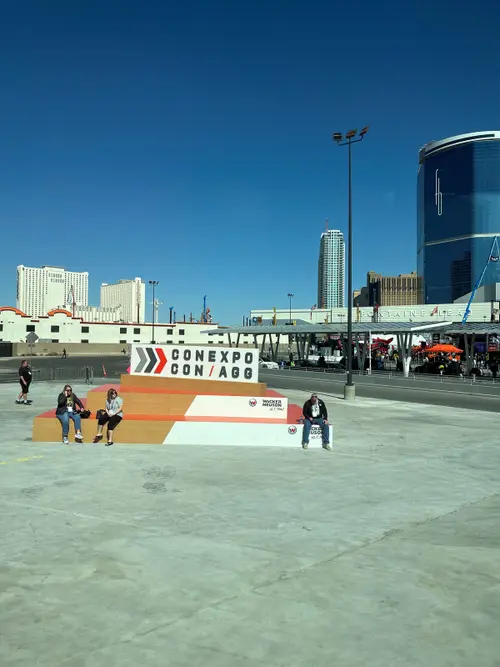 Boom and Bucket at CONEXPO
Boom and Bucket is proud to be attending this year's CONEXPO! CONEXPO-CON/AGG is a trade show held every three years in Las Vegas, Nevada that showcases the latest advancements in construction equipment, technology, and techniques. Hosted by the Association of Equipment Manufacturers (AEM), CONEXPO is one of the largest construction trade shows in the world, attracting over 2,500 exhibitors and 150,000 attendees from around the globe.
CONEXPO provides a platform for companies to showcase their latest products and technologies. Construction professionals can see and compare the latest equipment and tools, and make informed decisions about what to purchase for their businesses. This year we're expecting electrification of construction equipment and autonomy to be big themes from the major equipment manufacturers.
CONEXPO also offers a variety of educational sessions and workshops, providing attendees with the opportunity to learn about new industry trends, best practices, and regulations. This can help them stay current and competitive in the industry. Come check out the construction technology startup session hosted by the AEM on Wednesday afternoon - we'll be there!
Finally the show offers networking opportunities for attendees, allowing them to connect with other professionals in the industry. Major equipment orders and new partnerships are often inked and announced at CONEXPO.
Boom and Bucket will be at booth N11901 in the North Hall, alongside other exciting technology companies like Tenna, Assignar, and GearFlow. Come by to talk about the latest advancements in equipment disposition, meet our leadership, and sign up for our Million Dollar Bucket List Sweepstakes. See you there!