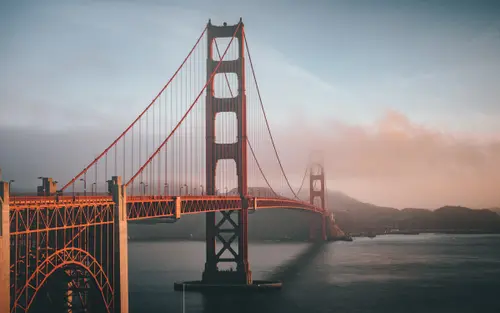 California's CORE Project: $125 Million in Incentives
The California Air Resources Board (CARB) recently launched the second round of the Clean Off-Road Equipment Voucher Incentive Project (CORE). The second round offers discounts on zero-emission off-road equipment. The CORE project includes $125 million in funding, expanded from its original launch in 2020, which was originally meant exclusively for freight. This new launch will now include funding for the agriculture, commercial harbor craft, and construction sectors. The California Air Resources Board tripled the budget from the previous CORE launch to provide equipment for airport, railyard, agriculture, construction, port, and marine operations.
This project was developed as a part of California's commitment to creating cleaner air in overburdened communities and investing in zero-emission vehicles to provide more sustainable transportation. CORE was designed to aid industry sectors that use off-road equipment to help clean the air in communities most heavily affected by air pollution.
The goal is to encourage lessees and purchasers of off-road equipment such as forklifts, airport cargo loaders, tractors, railcar movers, and container loaders to opt for zero-emission alternatives. Although there is only a small percentage of conventional internal-combustion engine off-road vehicles in California, shifting to zero-emission equipment will help significantly reduce the amount of greenhouse gasses emitted.
The participants who qualify for the CORE project will be given vouchers of up to $500,000 in point-of-sale discounts for their off-road equipment. Participants will not be expected to retire or scrap their existing equipment and will even be offered additional funding to create charging and refueling infrastructure for small communities and disadvantaged communities.
The equipment included in the CORE program includes:
Large forklifts and cargo-handling equipment

On and off-road terminal tractors

Railcar movers and switcher locomotives

Airport ground support equipment

Truck and trailer-mounted transport refrigeration units (TRUs)

Mobile power units (MPUs) and mobile shore-power cable management systems

Agricultural equipment

Commercial harbor craft
Over 460 vouchers were created during the first CORE launch and included over $62 million worth of electrical vehicle supply equipment. The most commonly requested piece of equipment was terminal tractors.
CORE is included in California Climate Investments, an initiative focusing on enhancing the economy, reducing greenhouse gas emissions, and improving public health. It also offers significant benefits to low-income communities and households and relief for disadvantaged communities.
This voucher project was created to help offset the cost of zero-emission equipment by offering a point-of-sale discount. They do not have a scrappage requirement, which means you can keep your old equipment. More funding is being made available for charging and fueling infrastructure for the equipment being utilized in low-income communities.
This project is being administered by CALSTART, a national clean transportation non-profit organization. It is expected to minimize emissions, build confidence in zero-emission technology, and offer benefits, including technology transferability and reduced costs for advanced technology and large infrastructure investments.
The CORE project seeks to bring more awareness to zero-emission equipment across various industry sectors and signals manufacturers that they should bring more zero-emission equipment to market. The demand for these products is expected to increase as new products are released, and the emission improvements improve California's air quality.
CORE currently supports and provides funding for the following zero-emission equipment:
Orange EV

Kalmar

Kalmar Ottawa

ITW

Wiggins

BYD

Dannar

AEM

Freewire

Zephir-Trackmobile

Worldwide Forklifts

Shuttlewagon

eNow
Benefits of The CORE Project
Switching to zero-emission equipment doesn't just benefit the community; it also offers benefits to equipment and business owners. The construction industry is responsible for 11% of global energy-related carbon emissions. Transitioning to zero-emission construction equipment will reduce noise, reduce service times, and even reduce overall ownership costs.
The automotive industry has been making strides and pushing for a transition into electric equipment. Other countries, including Norway, India, the Netherlands, and Ireland, have created policies that ban the sale of diesel and gas vehicles to lower our impact on the environment and reduce carbon emissions. These policies will ban the sale of new gas and diesel vehicles by 2030. Many other countries are following in their footsteps and plan to enforce similar bans or policies over the next 20 years.
California's CORE project is a huge step forward in sustainability. Taking advantage of their incentives will help clean up the air in heavily impacted communities and benefit business owners by enhancing the quality of their service, lowering operating costs, and generating less noise.