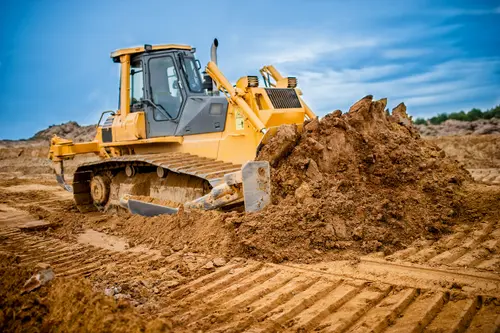 How to Find the Best Used Bulldozer For Sale
Purchasing a new piece of heavy machinery is a hefty investment, which is why many buyers will opt to purchase used machines to get the best bang for their buck. When it comes to purchasing a used bulldozer, it is more than just the cost that should be taken into consideration. To get the most value for your money, it is important to know what to look for before signing on the dotted line. Here are some of the best ways to find the best used bulldozer for sale.
Do Your Research
After you've determined the type of bulldozer you'll need and what your budget will be, you're ready to begin your online search of used bulldozers near you. Since finding just the right bulldozer to suit your needs will require that you do your research, it is best to use a site like Boom & Bucket that neatly outlines the price, specifications, and details of each available machine. They deliver the information you need on a user-friendly platform and help pair you with reputable sellers. Boom & Bucket allows you to carefully evaluate a variety of options and even provides the pros and cons of each machine. This allows you to go into your purchase confidently and outlines the benefits of each bulldozer, as well as the areas in which it may require some care or attention.
Inspect the Bulldozer
Before making the final call and making a purchase, it is important to inspect the bulldozer for evidence of damage or excessive wear. First, do a quick once-over of the cab and exterior of the bulldozer to check for signs of damage. Then you're ready to check some of the most important components of the machine to verify its safety and quality.
The Undercarriage
The undercarriage of a bulldozer can tell you a lot about how the machine was used by its previous owner. If the undercarriage has damage or dents, it could indicate that the bulldozer was not used correctly, and could also be a sign of more hidden issues.
Most bulldozers are built with a heavy-duty undercarriage that will allow the machine to operate on rough terrains. Be sure to ask the seller which type of undercarriage their bulldozer has and how it was used. If the machine you are considering does not come with the type of undercarriage you'll need, or if it is not in good condition, you can expect to pay thousands of dollars to replace it. If your intention in buying a used bulldozer is to save money, it is best to ensure that the machine has the features you need to avoid costly repairs or replacements.
The Hydraulics and the Attachments
If you're thinking about purchasing a used bulldozer, make sure the hydraulics and attachments and their controls are working properly. Take a moment to test the machine out and move it in all different directions to make sure everything moves smoothly, especially the blade and the ripper if it has one. You'll want to check the systems for signs of leaks, loose belts, and dirty filters.
Hours Logged
When purchasing a used bulldozer, it is important to gather information about the hours logged on the machine. Try to choose a bulldozer that has no more than approximately 5,000 hours logged. As long as the machine was maintained well and used properly, a bulldozer with 5,000 hours or less will prove to be a valuable asset.
Prioritize Safety
When it comes to heavy machinery, safety should always be a priority. While shopping for a used bulldozer, it is important to verify that all of the equipment adheres to the latest safety standards. Make sure that no illegitimate modifications have been made to the machine, which could compromise the integrity and safety of the bulldozer. You should also take the time to interview the seller to ask questions about how the machine has been used, and make sure that it was not put into any situations that would damage or compromise it.
The Bottom Line
Buying a used bulldozer is a great way to get a quality machine for a great bargain. Although used bulldozers are almost always cheaper than buying new ones, you should always vet your sellers and do your research to ensure that you are getting the best price for a particular machine. Boom & Bucket makes this process simple by taking the leg work out of your search. They provide detailed specifications about each machine and work with verified sellers to ensure that you find just the right bulldozer, at a great price, from a reputable seller.