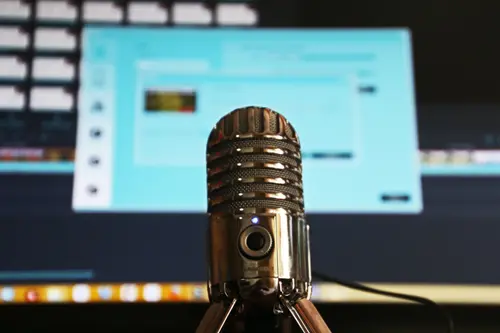 Some of The Best Construction Podcasts
With a large focus on US infrastructure and a construction technology boom recently, this year is set up to be a very interesting one for the entire industry. With podcasts becoming a very popular way of soaking up information, the podcasts below are some of the old favorites and new ones that offer practical advice and chatter in the industry.
As always, we hope that these best construction podcasts can help you learn about everything happening in the industry right now. Let's take a look!
The Art of Construction
This excellent podcast has been around since roughly 2014. The host, Devon Tilley, has a background that spans both residential and commercial buildings. He is an owner of a co-working office space as well as the owner of a materials supply company. In this podcast, all episodes have links to promotions, products, and other helpful sites.\ It is great for owners and entrepreneurs looking to network and builds a company with true staying power.
https://podcasts.apple.com/us/podcast/the-art-of-construction/id932645265
Construction Brothers
Two of the words most frequently used in reviews of this podcast are knowledgeable and entertaining. Brothers Tyler and Eddie Campbell are 6th-generation builders who now own a virtual construction and building company. Their roots that are deep in the industry pay off here as they take a look at many different construction topics.
If you don't have time for full episodes, they have recently started producing 8-minute episode bites. This podcast is perfect for consultants, architects, and contractors looking to grow.
https://podcasts.apple.com/us/podcast/construction-brothers/id1480305024
The Construction Engineering Show
This podcast is ideal for technicians, civil engineers, and project managers who work in heavy civil and site development and are looking for a mentor. Practicing civil engineer and host, Bob Hildebranski, covers a massive blend of career tips and tricks.
His advice is always practical and thoughtful.
https://podcasts.apple.com/us/podcast/the-construction-engineering-show/id1497772557
Future Construct
Future Construct is hosted by Amy Peck who is the CEO/Founder of EndeavorVR. She interviews some of the most exciting and largest names in the industry on this podcast. This podcast is essentially a weekly peek into the intelligent brains of very influential entrepreneurs and leaders who are changing the world of construction and virtual design.
https://podcasts.apple.com/us/podcast/future-construct-thought-leaders-discuss-bim-and/id1538029093
Connecting Construction
Connecting Construction is the perfect podcast for project and program managers who are looking for guidance and great ideas. Hosted by Matt Sprague and Evan Hill of e-Builder, this podcast originates from a series of fireside chat-style webinars that were loved by many.
Each episode is packed with meaningful information.
https://podcasts.apple.com/us/podcast/the-connecting-construction-podcast/id1526511187
The ConTech Crew
Construction pros looking to track the latest tech news and developments will love this podcast. If you're a bit of a geek, you have to join the ConTech crew. The hosts are brutally honest yet also passionate which is why it is such an easy podcast to listen to on your daily commute.
https://podcasts.apple.com/us/podcast/the-contechcrew/id1079263835
The Construction Life
This podcast sheds light on all of the good, bad, and even ugly parts of construction. This means that the opinions in this podcast can often include a bit of salty language. This is what makes it so excellent for boots-on-the-ground tradespeople who are always looking to keep it real.
https://podcasts.apple.com/us/podcast/the-construction-life/id1480122326
Donuts, Design, & Debate
This podcast answers all kinds of questions about extensions, workflow, native tools, and the secrets of good design. It is great for architects looking to communicate design quickly.
https://podcasts.apple.com/us/podcast/donuts-design-debate/id1382988782
The Joint Venture
This podcast isn't entirely about what it is like to work in construction. It is all about some of the most salient industries that are driving construction work. It is EU and UK-focused yet still has a lot of information that is valuable to other areas of the world. If you are an exec, portfolio or asset manager, or some other construction professional, this podcast is great for you.
https://podcasts.apple.com/gb/podcast/the-joint-venture-an-infrastructure/id1519803701
Contractor Cents
This is one of the best construction podcasts for small business owners. However, larger contractors can also benefit greatly from the principles, tips, and tricks of this podcast. These episodes take a great look at the nitty-gritty of running a contracting business.
It is excellent for sales, business, and marketing leaders in specialty contracting who cannot afford to deliver this year.
https://podcasts.apple.com/us/podcast/contractor-cents/id1373322977
The Bottom Line
These construction podcasts are excellent as you can gain access to a whole vault of learning in different ways, shapes, and forms. They are well worth the listen. If one doesn't particularly tickle your fancy, you have nine others that may do exactly that.
Check them out and let us know what you think!