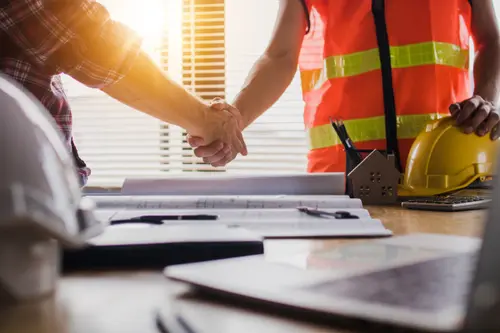 State of the Market: Financing Heavy Equipment
A construction company is only as good as its equipment, but building a high-quality fleet is costly. Now that the height of the pandemic is over and the economy stabilizes, more construction companies are planning for expansion and wondering what the best way to grow their fleet is.
The heavy equipment industry is set for dramatic growth as a result of recent economic developments, and demand for heavy equipment in the construction industry will continue to skyrocket. There is a push for improvement on bridges, roads, and other infrastructure across the United States, which will greatly benefit the heavy equipment industry.
The heavy construction equipment market is expected to jump from $176.2 billion to $273.5 billion by 2030. This means that many construction companies across the country will be purchasing new equipment to expand their capabilities.
Heavy equipment industry leaders include infrastructure, construction, mining, oil and gas, and manufacturing. With so many companies chomping at the bit to get their hands on new equipment, the potential for higher prices, product shortages, and heavy competition also skyrockets. Securing your new equipment is a task that should be top of mind as we enter this new economic stage.
Financing Heavy Construction Equipment vs. Buying Outright
As of 2020, construction equipment accounted for 13.6% of equipment financing new business volume, according to the Equipment Leasing and Finance Association (ELFA). Construction equipment was also listed as the third most frequently financed equipment. Among those surveyed, 24% chose to lease, 16% used lines of credit, 12% selected secured loans, and 3% used an alternative financing method.
Many companies are wondering whether they should finance their heavy equipment or choose to buy it outright.
It's no secret that heavy equipment is a large but necessary expense. Your business cannot exist without your equipment, so keeping room in your budget for new equipment is crucial to long-term success.
Whether you need a new bulldozer, grader, or backhoe, you'll need to assess your budget to determine the best way to make your purchase.
Even if you have the spare cash on hand to buy a machine outright, it may not be the wisest decision. That extra cash could serve as a buffer during a particularly slow month or quarter. It could also help in hiring new staff as you experience rapid periods of growth or invest in other business-related materials. Using most or all of your available cash to purchase a machine outright could put you in a tight position down the road.
If a new piece of equipment costs you all of your working capital, consider financing instead. This allows you to make payments each month, rather than to pay one lump sum all at once, and helps keep your finances more flexible.
Financing also provides an opportunity to acquire multiple pieces of equipment at the same time. If you need several pieces of equipment but only have the available funds to purchase one, opting to finance will put you in a much better operational position. Rather than parting with a lump sum of cash, you'll want to assess your budget to ensure that you can handle multiple monthly payments for the length of your contract. If you are comfortable with the amount of cash you have on hand and are financing rather than buying outright, you can consider securing a few long-term leases to pay for your new equipment.
By financing heavy equipment, you can take what would otherwise be a major expense and cut it down into more comfortable, bite-sized pieces. Then you can pay monthly rather than all at once. Most finance companies offer various leasing and financing options, so you can rest assured that you will find one that's right for your business.
Heavy equipment is at the heart of your construction business. With it, you will be able to serve your clients and generate revenue. However, such costly investments should not be taken lightly. Even if you have the cash on hand to purchase equipment outright, it is in your best interest to explore your financing options and consider preserving your cash reserves. Doing so will help you avoid financial pitfalls in the future, and keep your business healthy and thriving. In turn, you may be able to expand your fleet, improve your capabilities, and better serve your clients.