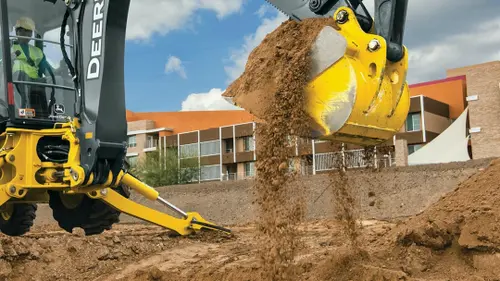 How Flat & Vertical Got 50% More Money for Their Backhoe
Dennis Fry is the owner and operator of Flat & Vertical based in Buena Park, California. Flat & Vertical has been in business for over 40 years and currently operates a fleet of loaders, skid steers, and tipper trucks. In February 2021, Dennis decided that it was time to replace their 2013 John Deere 410K Backhoe Loader. While he initially attempted to work through his local dealer, a poor trade-in offer ultimately led to him engaging with the team at Boom & Bucket who successfully executed an end-to-end campaign to get his 410K sold for 50% more money.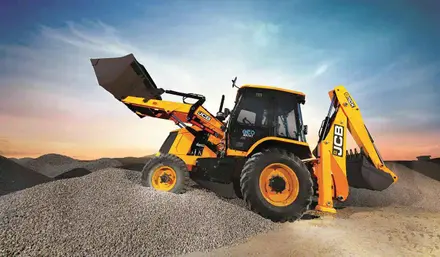 Machine details
2013 John Deere 410K Backhoe Loader

2561 Hours

JD Powertech 4045HT063 107Hp 4.5L I4

EPA Tier IV

92" loader bucket, 30" backhoe bucket, 5 Gannon buckets (12", 18", 24", 36", 42")

Extendahoe

Overall Condition: Very Good
Getting lowballed on the trade-in value
Dennis knew that dealer trade-in prices and offers always run below private-party transaction values, but he was hoping that he would be able to get a fair price given his loyalty with the dealer. He had meticulously serviced and maintained his 410K so when he was only offered $30,000 for his machine, he was left feeling a bit surprised and disappointed. $30,000 was less than what similar machines had sold for at recent Ritchie Brothers auctions. Trading in would certainly be convenient but at that price, it felt like he would be leaving a lot of money on the table. Dennis decided to walk away but he still needed to figure out a way of getting the machine sold so he would have the capital needed to buy another piece of equipment.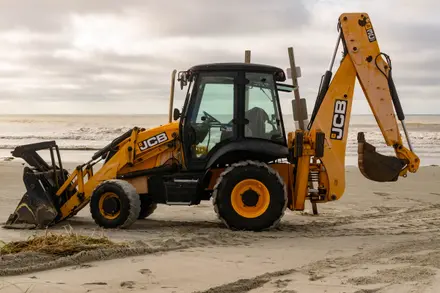 Picking between bad and worse
Dennis was left with only a couple of options for selling his used backhoe. He could go the auction route and let the market decide what his backhoe was worth or he could try and sell it himself. Neither of these options was particularly appealing. Selling at an auction meant that he wasn't in control and there was a chance that his asset would have to compete against other similar machines. Moreover, he was going to have to haul it to the auction site, deal with the costs and seller's fees, and wait 2-3 weeks to get paid. Selling it himself wasn't a great option, either. Dennis had successfully sold machines on his own before, but dealing with dozens of leads that were just tire kickers was time-consuming and he had a business to run.
While searching for an "easy button" to sell his 410K, Dennis came in contact with Aaron Kline from Boom & Bucket who offered him a novel approach to selling his machine.
Engaging with Boom & Bucket
Run by industry veterans who spent years working at Caterpillar, Boom & Bucket was pioneering the creation of a technology enabled digital brokerage service and marketplace to help contractors sell their used equipment easily and for more money.
As Dennis would learn, the Boom & Bucket approach was built upon three pillars: (i) Getting comprehensive asset and project information online (ii) Increasing the volume of leads through proactive targeted marketing and (iii) Centralizing deal coordination and communication among all involved parties.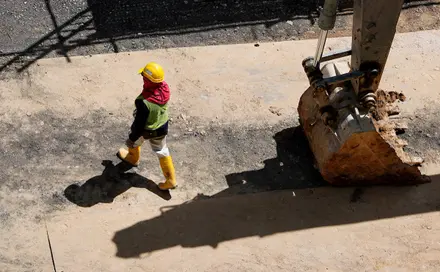 Getting comprehensive information online when evaluating the cost of a backhoe
Searching for heavy machinery equipment online as a buyer can be a frustrating experience. Beyond some basic information on specs, features and perhaps some photos, buyers are forced to pick up the phone and ask questions as a means of understanding what machinery exactly they are looking at. Knowing that this is a big source of friction in the process, the Boom & Bucket team sent a certified 3rd party equipment inspector to do a thorough mechanical inspection of Dennis' 410K. In addition, photos and videos were also captured and pulled together into a comprehensive listing page. Having this digital profile of the machine available online in an easy to share and mobile friendly format was a key advantage in attracting a large volume of interested buyers.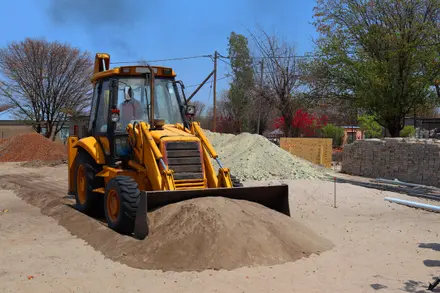 Increasing the volume of leads through proactive targeted marketing
After crafting the listing page, the next step was to execute a targeted online marketing campaign to proactively get the machine in front of individuals who were in the market for a used backhoe. Instead of passively posting the machine for sale and hoping that the right buyer would show up, the Boom & Bucket team was able to generate a pool of 100 leads who were in the market for a John Deere 410K. Furthermore, these leads were all generated in a short timespan of approximately 4 weeks which gave Dennis a much better read of what his machine was worth in the market and created price competition among buyers.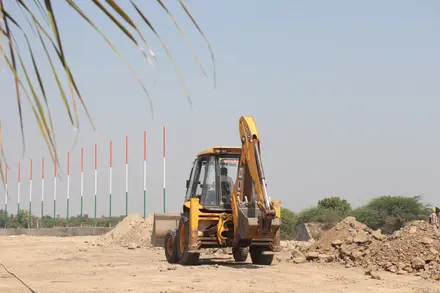 Centralizing deal coordination and communication among all involved parties
During the selling period, Dennis was kept up to date with what was going on in terms of traffic for his machine. The Boom & Bucket team did all the work in terms of engaging with leads to answer any questions, qualifying them and negotiating on price to ensure that Dennis was getting a fair value for his machine. Instead of dealing with a stream of tire kickers, the Boom & Bucket team coordinated a single on-site visit for a buyer inspection of the 410K. Once the buyer had made an offer to purchase, the Boom & Bucket team coordinated the sending and signing of all paperwork including the invoice, bill of sale, and equipment release as well as ensuring that timely payment was made and received. As an added service to the buyer, a very cost-competitive transportation quote was also acquired and the Boom & Bucket team helped to ensure the timely and safe transport of the backhoe to the buyer's yard.
Finding the "easy button" and getting 50% more money for your construction equipment
In the end, Boom & Bucket got Dennis $45,000 for his 410K which was a price improvement of 50% over the $30,000 dealer trade-in offer he had received earlier. In addition to getting a lot more money for his machine, Dennis was able to sell without expending much effort. He had truly found an "easy button" for getting his machine sold and was satisfied with his decision to go with Boom & Bucket.
"I would definitely recommend Boom & Bucket. It was much easier than hauling my backhoe off to an auction and they got me the price I wanted." --Dennis Fry, Owner, Flat & Vertical
Need help selling your used construction equipment?
Our team at Boom & Bucket would love to help you sell your used heavy equipment. Please reach out to our team at support@boomandbucket.com and we'll set up a time to walk you through our approach and process. We're happy to pull together free valuation reports as well to give you a better understanding of what your machine and construction equipment might be worth on the resale market.