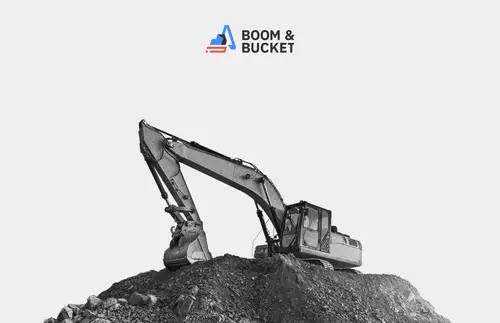 Introducing Boom & Bucket: The first trusted marketplace for heavy equipment
An Announcement from Adam Lawrence, Co-founder & CEO of Boom & Bucket
Today we're excited to share more on our progress at Boom & Bucket. About a year ago we sold our first John Deere Backhoe to a small business owner in California, and today, we're announcing we've raised $5.5M in seed funding co-led by Human Capital and Brick and Mortar Ventures, the largest construction focused venture fund. Supporting investors include 8VC, Global Founders Capital, Streamlined Ventures, Quiet Capital, and MaC Venture Capital. With today's news, we want to take the opportunity to tell you more about how we got here and what we're doing next.
Heavy equipment is the backbone of the construction industry. Equipment is constantly changing hands in the resale market as needs change over time. Every transaction is risky - historically there has been little transparency around the condition, past usage, and maintenance. The result is an inefficient market that is slow-moving, fraud-ridden, and where prices are all over the place.
That's where we come in. Boom & Bucket is the trusted marketplace for buying and selling everything from bulldozers to cranes. As a seller, you can go online, get an appraisal for what your machine is worth, find a buyer, and then digitally close the sale. As a buyer, you can view detailed photos and videos, read over inspection and oil analysis reports, activate a warranty plan, qualify for financing, execute a purchase, and have your machine delivered right to your business. Every transaction is backed by the Boom & Bucket guarantee.
We've already sold millions of dollars in equipment. Early customers include SunState Equipment Rentals, Spiniello Construction, and Los Angeles County. The average piece of equipment has sold for 40% more than it would at wholesale auctions, made possible by the added layers of trust and reassurance.
Boom & Bucket is currently in three markets and will be using our new capital to expand nationwide so that we can achieve our goal of 5x growth by the second half of the year. We'll also be using the funds to form new partnerships with financial institutions and technology platforms that will make the customer experience even more seamless.
The United States is building again. Our cities and towns are booming, and our infrastructure is getting a serious upgrade – we're supporting these trends with equipment that you can trust. While much of the world has lept ahead with technology, the construction and equipment industries haven't seen the same progress. We're excited to bring consumer-friendly technology to this important space.
We've spent much of our professional lives getting ready to launch Boom & Bucket. Our founding team includes equipment industry veterans who used to work at Yard Club and Caterpillar, and our families have backgrounds in construction. We've spent countless hours in the field inspecting equipment and learning from industry experts. We've been lucky to meet the great people behind massive mines, queries, job sites, and infrastructure projects. We're excited to continue the partnership as we launch across the U.S.
By partnering closely with our customers we believe that we can create a marketplace that will drive the industry forward – powering faster, more efficient construction and higher profits. Reach out at sales@boomandbucket.com if you're interested in learning more.