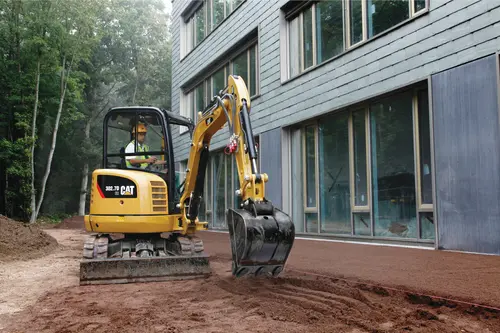 How to Find the Best Used Mini Excavators For Sale
Mini excavators, or compact excavators, have become increasingly popular over the years thanks to the power they pack into their small size. They are some of the most versatile machines and have an average lifespan of approximately 10,000 hours when properly maintained. While used mini excavators are a great way to get the best value, it's important to know what to look for when shopping for used machinery. If possible, try to find a used mini excavator for sale that has less than 2,000 hours on it. This will ensure that the machine is in the best possible condition and will last you for many years to come.
How to Inspect a Used Mini Excavator
When you are shopping for a used mini excavator, there are a few steps that should be taken to ensure that you are purchasing a high-quality machine. First, you will want to conduct a thorough visual inspection to check for signs of excessive wear or damage.
Inspect the Exterior
You'll first want to take a walk around the machine and inspect the exterior components for any signs of damage. This includes checking the boom and body for large dents or cracks that could indicate improper use, as well as checking for repair welds or fresh paint around the machine. These may indicate that the integrity of the machine may be compromised due to prior damage or faulty repairs.
Once you've checked the body, you'll want to take a close look at the connection points of the boom, stick, and bucket to ensure that they are all solid and fully intact. All pins should be tight, and there should be no visible cracks around any of the connection points. Any sign of damage in these areas can negatively impact the machine's performance and pose a safety risk for the operator.
When inspecting the bucket, keep an eye out for scalloping on the teeth, which can limit the bucket's ability to cut through materials. There should not be any bending under the bucket, which could indicate that the machine was stretched beyond its capabilities and may be compromised.
Once you've confirmed that the exterior components are in good condition, it is time to inspect other areas that may contain hidden damage. Since replacing tracks is a costly repair, it is important to select a used mini excavator that has no more than 50% wear. Not only are the tracks themselves expensive to replace, but damaged tracks could also indicate that there are more extensive mechanical issues that may need to be addressed.\ It is also important to check the undercarriage of the mini excavator for signs of rust, dents, damage, and excessive wear and tear. When used properly, a mini excavator's undercarriage should not show any signs of significant damage. Since the components of the undercarriage account for up to half of the repairs the machine will need, it is important to select one that is in good condition. If you see excessive wear under the machine, it's best to pass on the purchase and find another machine.
Check the Engine
When inspecting a used mini excavator for sale, don't forget to check the engine! Careless owners often get away with neglecting their machines because the signs of damage are less obvious. Take a close look and check for cracks, potential leaks, or worn belts that can lead to costly repairs soon. It is also helpful to take a look at the battery for any signs of corrosion.
Do an Operational Test
Once you have finished your visual inspection, it is important to give the mini excavator a test run to ensure that everything is in working order. Doing an operational test will help you identify any potential hazards, malfunctions, or other faults in the machine. Some operational tests include:
Simulating digging cycles

Swinging the boom

Opening and closing the bucket

Extending the stick
If during your test anything feels loose or you feel that the accuracy of the machine has been compromised, you will know that it is most likely in your best interest to move on to a machine that is in better condition.
You should also test the track, make sure the mini excavator can move left, right, forward, and backward, and make sure that the machine has a working backup alarm and good control. With just a little bit of knowledge and by taking some extra time to double-check the machine, you will be able to shop with confidence knowing that you are finding the best used mini excavators for sale.