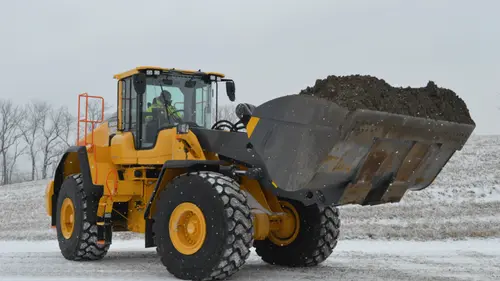 Save Big on Taxes with Section 179
What is it in plain English?
Section 179 is a part of the US Internal Revenue Code that allows you to write off the entire purchase of new-to-you (new or used) equipment the year it was purchased. No need to depreciate it over multiple years.
What are the limitations?
Section 179 is limited to a maximum deduction of $1,050,000 and a value of property purchased to $2,620,000 for the year 2021.
Example:
Imagine that you purchased a used loader for $100,000. The typical depreciation schedule for a machine like this is 7 years or $14,285 per year. Section 179 would instead allow you to write off the entire $100,000 purchase in the current year. So if you're finishing out your fiscal year with decent profits and you're looking at paying out a substantial tax burden, know that you have the option to reinvest some of those profits into additional equipment and save money on taxes that year. Save on your taxes with us buy purchasing some equipment from Boom & Bucket!


What is eligible?
Almost all heavy construction equipment is eligible. Other purchases must follow these guidelines:
Tangible -- It needs to be physical equipment like furniture, trucks, heavy equipment, etc.
Purchased -- you can't lease the equipment, but you can finance it.
Used more than 50% for your business -- It needs to be primarily used for your business.
Not acquired from a related party -- you can't purchase it from someone you have a
Used during the same year as the deduction.
What vehicles qualify?
Vans that can seat nine or more passengers, such as hotel or airport shuttles
Vehicles with a fully enclosed driver's compartment and no seating behind the driver's seat, such as a cargo van
Heavy construction equipment like excavators, bulldozers, trenchers, loaders, tower cranes, pavers, compactors, telehandlers, dump trucks, backhoe, graders, wheel tractor scraper, feller bunchers, pile boring machines, pile driving machines, etc. qualify for a full deduction.
Tractor-trailers
Other Considerations With Section 179
You can purchase a new or used heavy construction vehicle, but the business must buy the machinery at an arm's length transaction. This type of transaction means the buyer and seller are acting independently. This independence ensures both parties are working out of their self-interest. The vehicle can be purchased in cash or financed and should be under the company's name and not the company owner's name. The vehicle should also be used for business purposes at least 50 percent of the time.
Finally, remember you can only claim your tax deduction under Section 179 in the tax year where the vehicle is ready and available for service. This clause holds even if your company is not using the vehicle.
Section 179 is an excellent way to save on vehicle purchases for your construction business, so make sure to use it when you can.
How can I learn more? The IRS website is the best source of information. Please refer to IRS form 4562 and IRS Publication 946.