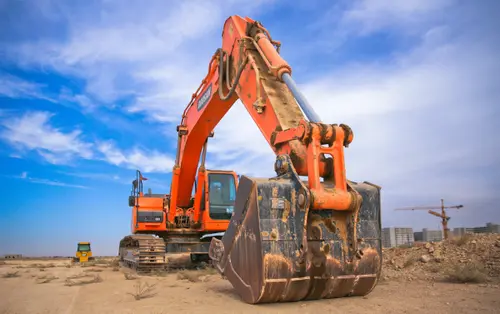 The Top Heavy Equipment Manufacturers
In 2021, construction equipment manufacturers reported record-high sales. A post-pandemic rise influences these sales in demand for construction machinery. According to Yellow Table, an annual ranking of heavy machinery companies, the market rose from $191.5 billion in 2020 to $232.7 billion in 2021.
Many construction companies are loyal to their favorite manufacturers. Once they find something they like, they tend to stick with it! This is why many of the same brands remain at the top of the food chain year after year. The record-high sales increase in 2021, a 20.8% increase from the previous year, was expected after the COVID-19 pandemic.
Let's take a look at the top heavy equipment manufacturers and how they rank according to the most recent Yellow Table statistics.
Doosan Infracore
Doosan dropped one place this year after Hyundai Heavy Industries confirmed that they would take over Korean-based Doosan Infracore. With shares just below 35%, they will have management control over the company, which is expected to impact sales for both companies moving forward.
Liebherr
With their primary market in Europe, particularly Germany, where they see the highest sales, Liebherr saw a significant improvement in their turnover in 2021. After the lockdowns heavily impacted Europe for most of 2020, Liebherr fell one place on the list of top manufacturers. They achieved a total turnover of € 11,639 million in 2021, which was a 12.6 % improvement compared to their results in 2020.
Hitachi
Hitachi saw construction equipment sales of $8.5 billion US dollars in 2021, a slight decrease from the previous year. Although they saw a decline, it was lower than some of their competitors. Hitachi also dropped one place in the rankings this year.
Volvo Construction Equipment
Volvo Construction Equipment (Volvo CE) reported sales of US$8.8 billion, down from US$9.3 billion last year. Although they also dropped one place in the rankings, they remain one of the top OEMs for electric construction equipment. As the world continues to move toward sustainability, this could continue to be lucrative for them in the future.
John Deere
An American classic, John Deere dropped three places in the rankings last year. However, after their quick ascent from number nine to number three the year prior, a record in the top ten, this could be considered a leveling out in the rankings. Their rise was a result of their purchase of the Wirtgen Group.
Zoomlion
Climbing from number ten to number five, Zoomlion rose from number ten to number five with US$9.4 billion in sales. They are one of several Chinese companies in the top ten, which is a great indicator of how well the Chinese market did during 2020.
Sany
Also based out of China, Sany saw impressive growth last year in the strong Chinese market. They saw sales increase from US$10.9 billion to US$14.4 billion, due in part to their robust excavator sales.
XCMG
Slightly above Sany is XCMG, which entered the Yellow Table top three for the first time in their history. They reached sales of an impressive $15.1 billion last year.
Komatsu
Although the gap between Komatsu and the number three spot closed a bit last year, Komatsu maintains their number two place in the rankings. Based out of Japan, they reached sales of US$19.9 billion, which is a slight decline from the previous year's US$23.2 billion.
Caterpillar
At the top of the list, as usual is Caterpillar, the world's largest OEM. Caterpillar remains the world's biggest construction equipment manufacturer, with sales reaching an impressive US$24.8 billion, which accounts for about 13% of the entire ranking table. The previous year, Caterpillar's sales made up approximately 16% of the entire table, which means they saw a slight decline in sales last year. However, they remain on top with many loyal and happy customers.
Conclusion
As the pandemic comes to a close, the construction industry is expected to explode with an anticipated increase in demand for heavy equipment. Staying on top of the global industry leaders found in the heavy equipment industry will help you evaluate your options and determine where you should invest your hard-earned money.